Galleries: Miscellaneous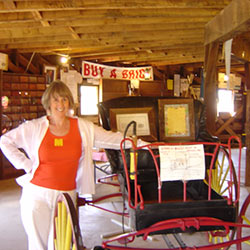 Me at the Round Barn--yes, it's a barn. And it's round. In Arcadia, Oklahoma. The M on my shirt is for the DH's smart-people group, Mensa. No, I'm not in Mensa. I'm a spouse!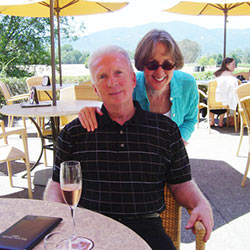 Me and DH sampling the bubbly at Mumm, the premier sparkling winemaker in the Napa Valley. What a great wine tour we had. The views were absolutely beautiful. And we stayed at this fabulous old Bed and Breakfast, the Beazley House, in Napa. Best chocolate chip cookies in the world!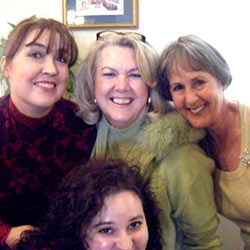 Me and fellow-authors at the annual OKRWA Christmas party. That's Rinda Elliot on the left, Merline Lovelace center and Yours Truly on the end. Sneaking into the picture at the bottom is the mischievous Jill Monroe.
Click on thumbnail for larger photo