The Bravo Royales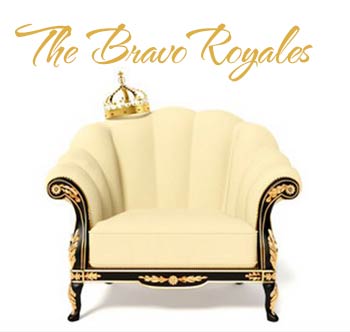 Dear Readers…
Starting in April of 2012, with the release of The Prince's Secret Baby, I'm thrilled to introduce the princely branch of the Bravo family.
These are the stories of the children of Evan Bravo.  Evan left his home in San Antonio, Texas at the age of eighteen, determined to make it on his own.  He found success as a movie actor.  And then he met a princess.  Her name was Adrienne Calabretti and she was the heir to the throne of Montedoro, a tiny, gorgeous principality on the Mediterranean Sea.
At 28 years of age, Evan gave up his acting career and became Adrienne's prince consort.  He and Adrienne had their first child, Maximilian, within a year of their marriage.  There was much celebrating in Montedoro when little Prince Max was born.  Since Adrienne was an only child and the last of the Calabretti line, the whole of Montedoro rejoiced that she'd had a son.  And more sons followed.  Daughters, too.
Evan and his princess had been married for a decade when she took the throne.  Now, happily wed for over thirty years, they have four sons and five daughters—the heroes and heroines of this 9-book subseries.
Some of you may remember Davis Bravo, patriarch of the Texas Bravos.  Davis was the oldest of seven sons.  Evan is his brother, second-born of the sons of James Bravo.
Also in this section, you can access the Bravo-Calabretti family tree.
Happy Reading Everyone,
Christine